Styling Tips & Tricks
Last update February 18, 2017
Winter is giving way to spring and now it's time for you to prepare for that end of the year party that everyone's been anticipating, Prom. While it may seem a little overwhelming, it's completely possible to skip the jitters and go straight to that fierce and edgy look you're dying to show off to your date and your friends.
Dressing the part. Finding that perfect dress or suit may be a little overwhelming at first. But, it doesn't have to be.
For Her:
Your dress is going to be the focal point of getting ready for Prom night. There are of course several things that you're going to want to consider when picking a prom dress
Pick a dress that fits your body. Choose a length and cut that flatters your figure. Prom doesn't mean you have to have a floor-length ball gown.
Choose a color that flatters your skin tone while keeping the theme of your Prom night in mind.
Don't be afraid to be edgy. If you don't want to wear a pastel pink dress, don't. Wear what makes you happy.
Think about what your date will be wearing. It's always a good idea to try to coordinate color schemes. Pick a dress that flatters his suit or tie.
Remember that even the most plain dress can be dressed up to be fierce. Don't shy away from a dress because it may not be flashy.
Glitter can be great. Just don't over-do it.
Do you need a shrug or something to keep you warm during the evening? Pairing a shrug with your dress is practical and can add a little extra to your overall look.
Makeup is the next step in dressing fiercely for your Prom.
Keep it classy. A smoky eyes is always a great way to accentuate your eyes.
Go neutral with a fair eye and a fierce red lip.
Play with color, don't let it scare you.
Practice your look before the big day.
Don't over-do the perfume. A little bit goes a long way.
Whether you sport an up-do or wear your hair down, don't be afraid to use hair accessories to push your look to the next level. Head bands, flowers, and jewels are all fun ways to spice up your look.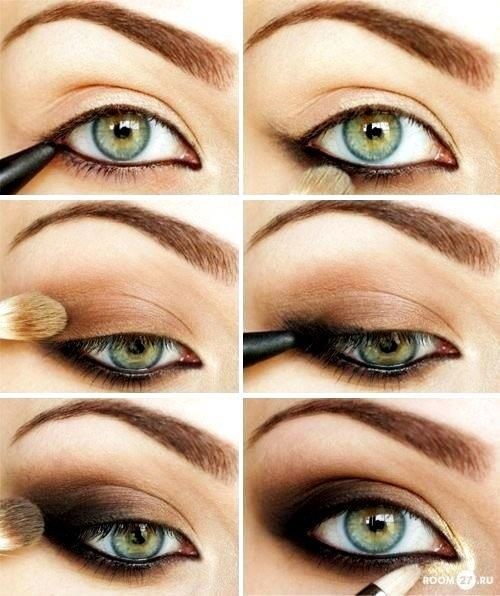 Shoes and accessories.
Heels or flats can be worn to your prom. Just make sure that you're choosing a comfortable pair that won't hurt your feet by the end of the night. Don't be afraid to explore something you wouldn't typically wear.
A clutch purse is a good way to bring along anything you may need during your prom in a stylish and fun way.
Earrings, necklaces, rings, and bracelets will help to elevate your fierce look by adding some sparkle to your already gorgeous look. Just remember, moderation can sometimes be better than going overboard. You don't want to overpower your dress.
For Him:
Decide if you're going to wear a suit or tuxedo jacket.
Tuxes and suits don't have to be boring. Don't shy away from color. Suits are the typical choice since you can use them again in the future.
Make sure that whichever you choose is fitted to your body.
Make sure your jacket matches your trousers; a two-tone look doesn't usually work well for prom. But, if you want to live dangerously, throw a colored shirt under a crisp black suit jacket and pant.
A tie is a great way to add a little bit of "you" into the mix. Prints, bold colors, the sky is the limit.
A good belt will go a long way in making a cohesive look.
Keep your Boutonniere in mind to make sure it fits well with your color choices.
Grooming is important.​
Trim any facial hair so that it looks well maintained.
Shower before Prom and don't drown in cologne.
Shoes.
Make sure you are choosing the perfect fit. They need to be comfortable.
Your shoes can make a statement. They don't have to fade to black with your suit.