Sci Fi Fantasy Character Art Print Magic Mage Print Pinup
Shipping:

Item ships to United States from United States
Payment
Methods:
Buyer
Guarantee:

Full refund if you don't receive your order.

Full or partial refund if the product is not as described.

Secure Payments.

Learn more about buyer guarantee
Product Details
Shipping & Payment
Customer Reviews (0)
Product Details
Style: Steampunk
This item is handmade
Material: Moab Matte Paper, pigmented inks
League of Elder Limited Edition character art Art Print 
"Morgan Jeterix"   
by fantasy artist Carol Phillips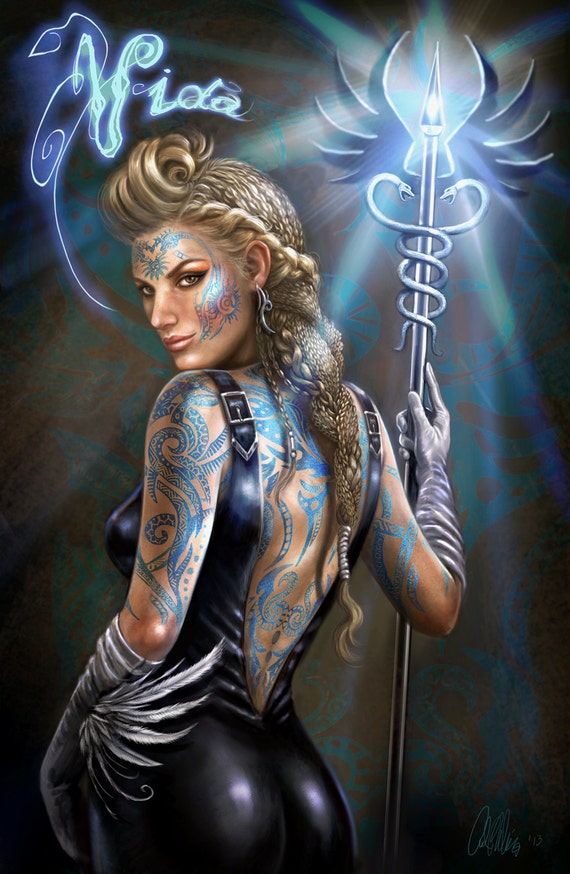 "Morgan Jeterix "

About this Print

    -Limited Edition
    -Print is Edition of 50.
    -Paper size is 8.5" x 11"
    -Printed on acid free  paper.
    -Printed with pigmented epson inks for color longevity.
    -Signed and numbered by Artist

This is a Limited Edition Gilcee print of the image published in Ren Garcia's League of Elder: Against the Druries novel. 

The Painting for the book was created in a Digital Media ( hand painted in Photoshop/Painter ).

MORGAN JETERIX is a character introduced in the first instalment of the  League of elder Belmont Saga.

Even if your not yet a fan of The League of Elder Series, this  beautiful art piece stands on its own. This would make a great addition to your fantasy art collection or make a great gift!


Shipping Information
$3 in the USA via First class mail.  Shipping includes insurance, packing and handling. 
$10.00 world wide shipping.
Shipping
Item ships from: United States
Calculate shipping cost to your country.
Shipping to:
Shipment Method
Cost
With Another Item

(?)

Estimated Delivery Time
Standard

$

3.00

USD

$

1.00

USD

1-2 weeks
Payment Methods
We support the following payment methods.
Policies
Shipping Policy
Most items Ship within 1-3 business days. Some items are made to order and or have to be special ordered and are not " in stock" these items usually take 1 week to ship out.
All items are sent either first class mail or priority mail with insurance.
Refunds
refund or replacement given on returned damaged prints.
Returns & Exchanges
No returns accepted unless item has been damaged or there is something wrong with it ( mis printed, arrived creased and damaged etc.)