Lifestyle
Influenced by 16th Century Baroque opulence and Gothic design, Adam Wallacavage's designs are as sumptuous as they are unusual. Adam Wallacavage was born in 1969. He currently lives and works in Philadelphia, Pennsylvania. He attended the University of the Arts in Philadelphia where he received a BFA in Photography in 1995. In 2001, Wallacavage taught himself the art of ornamental plastering and began making octopus shaped chandeliers.
Shiny Monsters show at the Philadelphia Art Alliance in 2013, consisted of multiple gallery spaces that showcase his exquisite and bizarre chandeliers. Some of his recent works in the show featuring toys, Steampunk designs, tentacles and Hello Kitty iconography are inspired by pop culture and Wallacavage's love of vintage Americana.
Check them out and comment below your thoughts on these unique designs: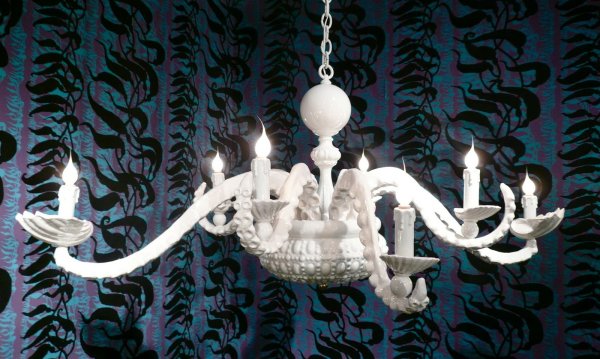 What do you think? Amazing or creepy? Comment below.