"Some beautiful paths can't be discovered without getting lost."
― Erol Ozan, about Route 66
Whether you're into stoner rock, classic rock, proto-metal, nu-metal, goth, physc, folk, blues rock, punk, steampunk, rockabilly...the list goes on, there's no doubt that guitar music runs through your veins and into your heart. And if you're looking to hit the road on a great American adventure this summer, taking in some of the US's most iconic rock & roll landmarks would make a fitting (also epic) pilgrimage.
If you're looking to get your kicks, there's no road trip better than Route 66.
Why, you say? Well, because this most iconic of roads runs right the way from Chicago to Santa Monica (or vice-versa), taking in some of the most epic scenery you're ever likely to lay your eyes on.
The Mother Road, as it's also known, has been well-trodden by almost every legendary rock & roll band and artist imaginable, providing infinite inspiration for songs, albums, and artwork that will be revered by music fans for generations to come. Basically, Route 66 is an epic rock & roll road tripping route—and you need to do it. Simple as that.
Excited? We know that you'll need to prep your vehicle and pack your stuff—so here's a quick-fire guide to doing Route 66, rock & roll style...
What to See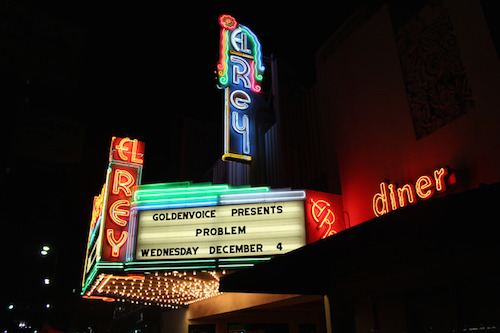 Before you set off on your epic rock & roll Route 66 road trip, you should check out this general itinerary and packing guide to ensure you're all set. And don't forget to put aside some contingency money in case of emergency—and don't forget your party supplies either—all good rock & roll road trips should include a few good parties, after all.
All set? Good, let's continue.
One road, 2,248 miles, eight states, and a seemingly infinite backdrop of life-enhancing rock & roll scenery. There's so much to see on Route 66 that to experience it all in detail would be impossible unless you have a whole year to spare. But, to help steer your efforts in the right direction, here is a rundown of the 10 essential rock & roll landmarks you should visit:
Essential Route 66 rock & roll landmarks:
Green Mill Cocktail Lounge, Chicago (a pioneering jazz venue);
Broadway Oyster Bar, St Louis (most of the greats have trodden the boards here over the years); Turkey Joint West, Santa Monica (one of Jim Morrison's favorite hangouts);
Rainbo Bar, Chicago (a legendary 90s rock & roll venue); 
2120 S. Michigan Ave, Chicago (the former site of Chess Records, one of the most influential musical hubs in rock & roll history);  
The National Blues Museum (spanning all sub-genres of the art form, including its various influences on rock music, this is a must-visit);
The Musical Instrument Museum, Arizona (the largest of its kind in the world and a real source of rock & roll inspiration deep in the heart of the desert);
Hard Rock Hotel & Casino, Las Vegas (a real rock & roll hotspot with the most scintillating collection of rock memorabilia you're ever likely to see, the bar's good too!);
 Buddy Guy's Legends, Chicago (venue owned by one of the world's most revered guitar slingers and home to live music 24/7), and last but not least, Tiny's Restaurant and Lounge, Santa Fe (Mexican food, beer, and live music where some of the greats have stopped to refuel over the years).
These are in no particular order because rock & roll doesn't follow the rules and because jumbling up the logical flow will encourage you to really research these landmarks individually, slotting them into your Route 66 itinerary to give it that all-important rock & roll edge. While you're looking these up, you might even come across some additional rock & roll gems, who knows?
What to Wear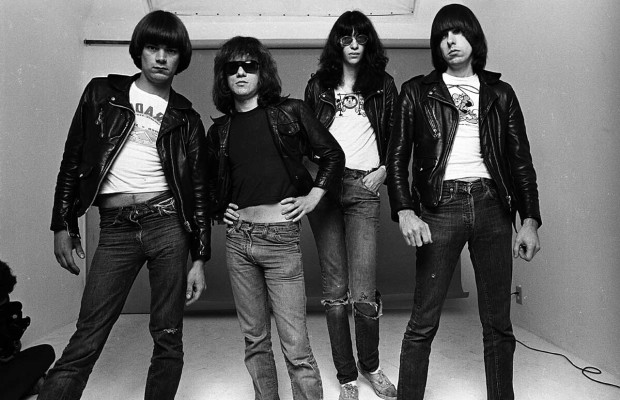 What to wear, what to wear? It's a rock & roll trip so you can wear whatever the heck you like, of course—but, for maximum comfort when you're traveling from A to B to C, and beyond, we recommend going for a classic vintage outfit of denim, plain or band tees, vests, leather jackets, and sneakers like Converse or Vans. Using this as a template, you can customize your outfit with jewellery and accessories to showcase your individuality.
For those heady rock & roll party nights on the town, the sky's the limit—wear what you feel represents you—and wear it with pride. So you're not bogged down with too many bags, you should prioritize your classic rock & roll wear and pre-plan three evening ensembles that you can mix and match to multiply. You know who you are and what you're into—so shop, plan, pack, then go out there and rock it your way on the wide-open road.
What to Listen To
As the image suggests, you should definitely listen to The Doors. Also, here' s a playlist we put together that you can use for inspiration or download to enjoy while you blare through the speakers on your great rock & roll journey. This eclectic playlist features a few essential classics along with a curated list of alternative, lesser-known road trippin' hits—enjoy!
"You see, rock and roll isn't a career or hobby - it's a life force. It's something very essential." - The Edge
Cherrypick parts of our great rock & roll Route 66 guide or follow it religiously, it's up to you. But, make sure you soak in every experience, enjoy every adventure, and have the greatest time of your life, following in the footsteps of giants.
Do you have any Route 66 suggestions? Share them with the Rebels Market family by leaving a comment.